Pete Nistler, of "Pete's Cabin Care," completed several jobs for us during the summer of 2011. We had major storm damage to our garage that required it to be completely re-roofed. Our 90 year old cabin also had significant wood rot to some of the siding and supporting beams. In both cases we found Pete's work to be of the highest quality and are completely satisfied. He helped us determine the best course of action, gave us accurate estimates, and got the work done in a timely manner. If you are looking for a talented craftsman with good work ethics we highly recommend Pete's Cabin Care.
                                                  Elizabeth and Howard Sundberg .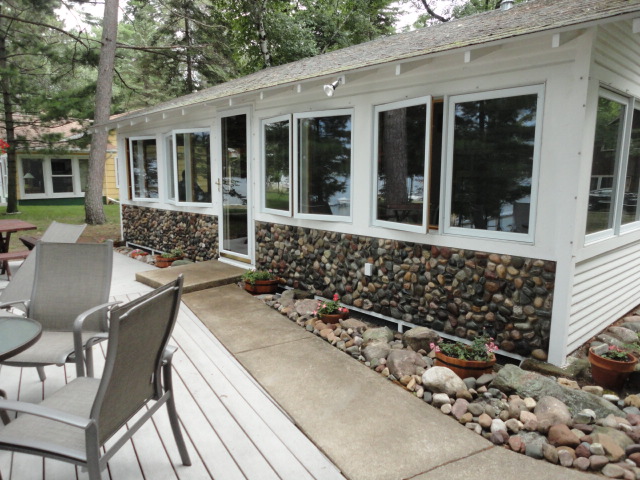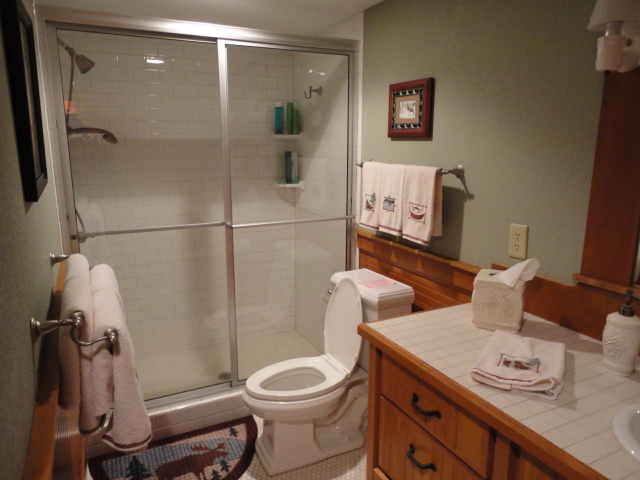 Pete Nistler enclosed an existing garage for us the Fall of 2011.  Pete met to discuss our plans and offered excellent suggestions.  A complete quote outlining the work and estimated costs was presented for our approval.  Pete poured a cement floor with a drain, sided the building, and installed a roll up garage door, entry door and soffits.  Pete is easy to work with.  He is quite knowledgeable and experienced as a carpenter.  We appreciate Pete's ability to understand our needs.  He communicated with us effectively, answering our questions and providing us with updates.  Pete produced an excellent finished product at a good value.  We would recommend Pete to anyone who is in need of construction services.

Ginger and Mark Hoffman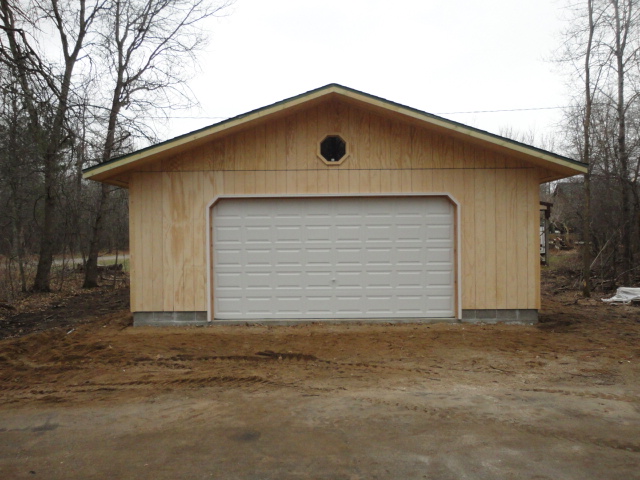 Stone Work (Cobble Stone Supplied by DCM of Merrifield

Finished Garage Spring of 2012

Bathroom Remodel lower level

We had Pete's Cabin Care fix the foundation of our 90 year old cabin. They also dug out a crawl space underneath and put in new floor joists, a new sub floor, and a new porch. The new foundation was completed with split faced field stone that matches the original field stone foundation. The initial discussions on the plan and process were complete and informative. The work was done on time and on budget. The end product looks great and was just what we wanted.text.

                                                                Tim Dirks